Here's Why Visiting the Dealership Gets You the Best Auto Service
 And We Mean the Best!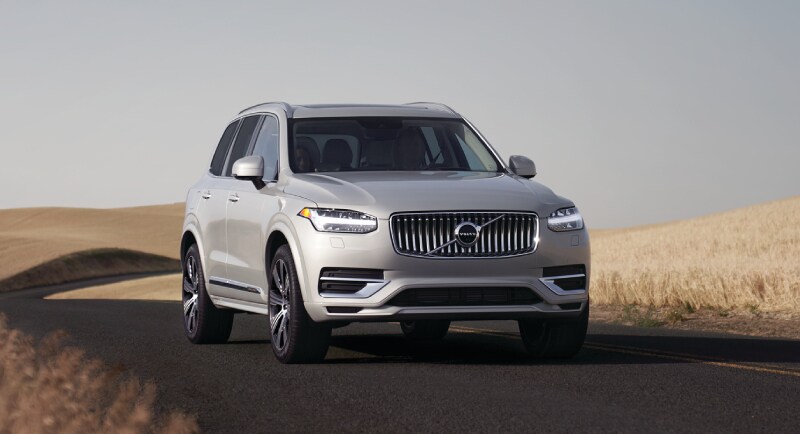 Everyone needs to get their car serviced habitually, whether it's for an issue that has arisen, or for regular maintenance. In terms of where to get your vehicle serviced, we think the dealership is the best option. Of course, we may have some bias, but we're pretty sure you'll agree with us after reading this! After all, we stand firmly behind our brand here at Keystone Volvo. Let's take a look at some of the reasons why going to the dealership for your auto service is the best option!
Specialized Service
When you visit a dealership that specializes in your vehicle's brand, you are sure to get the best service. It's also the best way to ensure the parts are genuine OEM (Original Equipment Manufacturer). Top quality parts are generally what your vehicle originally came with. Other shops may offer aftermarket parts, which tend to be of lower quality.
Customer Service
Your local dealership will usually have the best customer service. Maintaining a lasting relationship, as well as a good reputation, is very important to them, so they will provide you with the highest quality of service possible. At the dealership, you and your car will be treated with the care and respect you both deserve. 
Guarantees
While independent mechanics sometimes offer guarantees, dealerships are by far the most reliable. Dealerships also have the ability to offer you warranties. If your vehicle's warranty is still active, you will often be able to get services for free. If your warranty has since expired, the dealership may still be able to offer warranty coverage on the repairs themselves, meaning if the repair fails, you will be able to have it repaired at no cost to you. When getting your vehicle serviced, you want to be confident you will receive the best service possible, which is something dealerships are consistent about.
Keystone Volvo Doylestown
We believe cars should not be a source of stress. From standard oil changes to shock repairs, you'll find yourself very happy with our high quality and stress-free service approach. Even if you got into a car accident and your vehicle requires more involved repairs, Keystone Volvo Doylestown can do the job!
Did you know we service more Volvo cars than any other local dealership? We think that's a true testament to the quality of our service, as well as the ample amount of experience our staff has. 
Need a part replacement? Don't worry! We have a parts department that will assist you in buying whatever parts you may need.
Beyond the fantastic customer service, we also offer a state-of-the-art facility. Our staff of experts is fully prepared to take care of your car. We have even recently extended our hours so customers can make an appointment that works for their schedule more easily. We hope wherever your vehicle takes you, you will find Keystone Volvo Doylestown to be an excellent companion in all things maintenance and repairs! Call or visit us today with any questions.
---
Volvo Cars Have Maintained Their Reliability Over the Years
You can count on Volvo!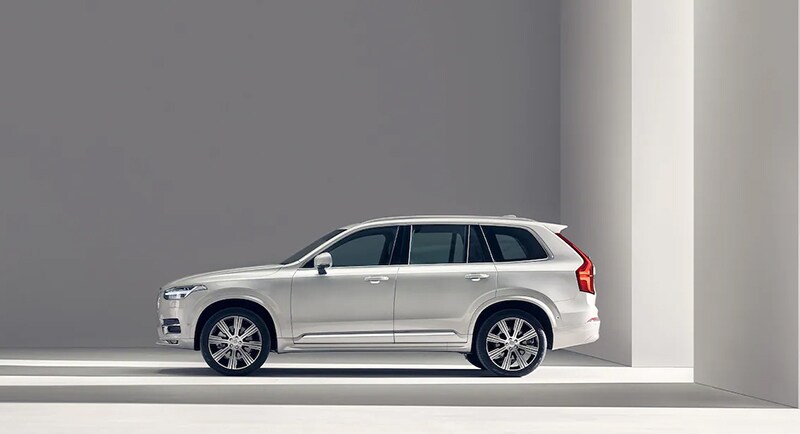 Proud Volvo owners will know the brand has maintained its reputation over the years. Our brand has constantly evolved in order to be as safe and technologically smart as possible. Let's take a closer look at how!
A History of Reliability and Innovation 


As far back as 1976, Volvos have been recognized as a top competitor in terms of safety. The brand was chosen as a benchmark for safety after a series of crash tests in the United States. In 2018, the first manufacturing plant in the U.S. opened in South Carolina. Not long after, in 2019, the brand introduced its first fully electric SUV. It is clear that innovation has always been an important aspect of Volvos.
Safety


Volvo has received recognition in the past for its safety features, and the brand has only continued to evolve these features. In the past few years, Volvo has introduced technology such as oncoming mitigation with braking, The E.V.A. (Equal Vehicles for All Initiative), and a speed cap.
Oncoming Mitigation By Braking - 2018


This is a unique Volvo feature. The system will help you automatically apply brakes when there is an oncoming vehicle in front of you. If a collision is unavoidable, it will help to reduce your speed and the force of the collision.
E.V.A. - 2019


Proving to be a reliable brand, Volvo has actually been collecting crash data since the 1970s. The E.V.A. initiative provides you with the research findings. This data is helpful to better understand what happens during a collision. Beyond that, it is particularly important because it is intentionally inclusive of men, women, and children. It is clear from the extensive research just how much the brand cares about your safety.
Speed Cap - 2020


In 2020, Volvo lowered the top speed in their new cars to 112 mph. Once again, this shows how the brand takes responsibility for assisting drivers to avoid traffic fatalities. While we know it is the responsibility of the driver to be safe and make good decisions, Volvos technology and active decisions provide additional tools to keep everyone safe.
Let's wrap up with a Guinness World Record. Did you know the car with the highest mileage ever recorded was a Volvo? The winning vehicle has over 3 million miles on it! That certainly says something about the lasting power Volvo vehicles have.
We strongly feel the Volvo brand is high quality and reliable. We also feel that gimmicks are unproductive. We want to help assist you, first and foremost, without any pressure. We don't believe in upselling or outsmarting our customers. Instead, we want you to experience for yourself just how reliable Volvos are. Stop by today, and we can help answer any questions you may have, as well as find the vehicles that best suit your lifestyle. Here at Keystone Volvo Doylestown, we want to ensure quality products and services. We hope that by visiting us for all of your car needs, you will feel the same.
---
Here Are the Main Benefits of Going Hybrid (As Shown By the Volvo S90 Recharge).
The S90 Offers Everything You Need!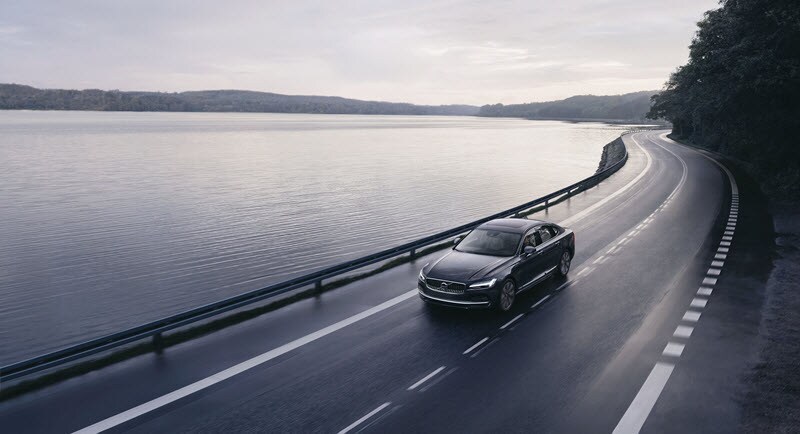 Hybrid work-life and hybrid cars are pretty popular these days. After all, we all want a way to get the best elements of each option. You don't need a fully electric car to be economical-a hybrid car is a great choice!
Hybrid cars are an investment. While purchasing a hybrid vehicle may be more expensive upfront, it can save you more money in the long run.
One of these reasons is there is less gas and oil needed, due to the nature of hybrid cars. While hybrid cars still use gas and oil, they don't use as much. This will save fossil fuels and money!
Plus, it means less maintenance is required, so your car will have a good range!
And unlike with regular electric vehicles, you don't have to worry about running out of charge. That's the beauty of the hybrid. When the charge runs out, it will simply switch to using the gas. Gas stations can be easier to come by than charging stations. This allows you to experience the benefits of an electric vehicle, without the stress limited charging stations can cause.
Why the 2022 Volvo S90 Recharge Is a Uniquely Awesome Hybrid Car
A great example of why hybrid cars are so cool is the 2022 Volvo S90 Recharge. In addition to the benefits you'd expect from a hybrid, the Volvo S90 Recharge has even more to offer.
The 2022 model offers an extended range, so one charge can take you even further.
With this hybrid, you have the power of choice-Pure Electric mode, hybrid mode, power mode, or constant AWD. Pure electric mode produces 0 tailpipe emissions, and is perfect for daily commutes, while hybrid mode uses the electric motor and an internal combustion engine. Power mode is recommended for faster response to acceleration and Constant AWD is used to improve traction.
One of the added perks of the S90 Recharge is how comfortable it is. In fact, while this may not be something you think about in terms of comfort, the S90 Recharge has it in spades: the cabin air. The Recharge will keep you breathing easily with an air cleaner that can remove up to 95% of certain hazardous PM 2.5 particles. In addition to extra-clean air, the Recharge provides a comfortable experience for those in the back seat, with ample leg room and nappa leather seats. If you need to store your things, or your pals, the Recharge will help you to do so comfortably.
As always with Volvo vehicles, it's incredibly safe. The blind spot information system, or the BLIS, assists with changing lanes. The BLIS will automatically and subtly adjust the steering if a collision risk arises. Other safety features include a 360-degree parking view and cross-traffic alert with autobrake. Volvo keeps safety as a top priority, and the S90 Recharge is no exception.
If that's not enough, there's plenty more! Additional features include a Swedish crystal gear shift-now, that's one way to add a flair!
Of course, these are not all of the reasons the Volvo S90 Recharge makes for a great vehicle. Visit us at Keystone Doylestown Volvo today to learn more!
---
Simple Tips to Keep Your Volvo Running Smoothly
Follow This Simple Guide to Keep Your Volvo Healthy and Happy!
If you've been driving a car for any amount of time, then it shouldn't surprise you to hear Volvos are incredibly reliable vehicles. Safety and reliability have been at the center of the Swedish automaker's brand since the very first ÖV4 models drove off the assembly line in 1927. That spirit continues to this day, as new Volvo cars consistently outlast and outperform their competitors, especially when it comes to safety. If you want to maximize the benefits of your new Volvo, here are a few simple tips to keep your Volvo running smoothly! 
Be Mindful Where You Park!
The location where you choose to park your new Volvo can have a significant impact on your vehicle's health, both in the short and long term. This is especially true if you live in an area with extreme temperatures. Hot summers and cold winters can damage a vehicle's systems, as can precipitation like rain or snow.
Simply put, if you're planning to leave your Volvo outside in the middle of a Doylestown winter, you should consider a different parking spot if possible. At the very least, look for a covered parking space; if not, an indoor garage.
Keep It Clean! 
We get it: most people don't like cleaning their cars. It's a task that often falls into the same category as doing laundry or dishes: necessary but inconvenient. There are significant benefits to keeping your car clean, both on the inside and outside.
Giving your new Volvo a consistent wash helps break up any dirt or particulates accumulating on the doors or underbelly. Over time, these particulates can cause serious damage, especially if they wear through a joint or pipe on your Volvo's underside. While crumbs and trash on the inside of your car might not have the same dramatic consequences, they can still gunk things up.
As an added bonus, you'll also be driving around in a clean car! It's hard not to appreciate the difference that makes, especially during a morning commute. Driving along Route 202 is stressful enough without having to brush off crumbs and juggle fast-food wrappers. 
Don't Slack on Service!
The good news is your new Volvo will likely need service a LOT less frequently than any comparable model from another brand. Of course, it's still a good idea to stick to your Volvo's service schedule to ensure everything runs smoothly.
Thankfully, it's not difficult as long as you keep in communication with your dealership. Your Volvo's internal systems will be able to notify you when things like oil changes pop up, and scheduling service is easy on your local Volvo dealership's website. Don't fret about buying expensive replacement parts or committing to elaborate at-home repairs either: Volvo's warranties are incredibly generous in covering routine services.
Software Updates Are Important, Too!
If we had to guess, people generally don't get very excited about software updates. Let's be honest with ourselves: we've all spent at least a month clicking Remind Me Later on a core computer update at some point or another. So, keeping your Volvo's internal software up-to-date is always a great idea to ensure your car is running smoothly. 
In the event you have a home internet connection, your Volvo should be able to update automatically. If you're running into issues, it's always a good idea to call your local Volvo dealership service center for assistance.
Thankfully, Volvo's cutting-edge engineering goes a long way towards ensuring a comfortable, reliable, and long-lasting driving experience. As long as you give your new Volvo the care and consideration it needs, it'll happily serve you for years to come!
---
Must-Ask Questions for Buying a Pre-Owned Car
If you shop smart, then getting a pre-owned car can be an awesome way to get premium-quality vehicles for lower prices! Although the term "used car" might conjure images of sleazy back-alley dealership lots, the reality is that many used cars offer a reliable driving experience for a solid value-especially if you shop at your local Volvo dealership! 
As with all things related to car shopping, showing up prepared is a good idea. Here are a couple of things to keep in mind when you shop for a pre-owned Volvo car! 
Do Your Research
Before you deal with particulars like financing and insurance, it's a good idea to know what kind of vehicle you want. This may sound obvious, but it can be a common pitfall for first-time car buyers.
As many people associate shopping for pre-owned vehicles with making cost-cutting decisions, it can be easy for conversations about used cars to get entirely wrapped up in budget. It's a good idea to show up to the lot with a better idea of what you're looking for than just a price tag. 
Are you looking for a reliable commuter car? Do you want something you can take to the mountains? How many passengers do you plan on driving? Visiting the dealership with a firm understanding of what you want to get out of a car is the single most important thing to do if you want to maximize the value you get from shopping pre-owned. 
Do Some Research Into Your Car's History
After you've done your first round of research, it's time to do another round. You should be prepared to hit the books if you want to get the best possible car for your price range.
Once you've narrowed down your search to a couple of different vehicles, it's a good idea to compile some information on their histories. Getting a vehicle history report is generally one of the fastest ways to fill out the info you need, but it still contains a lot of individual parts. A complete timeline of used car history should contain a record of previous owners, documentation of any previous accidents, as well as any topical insurance information and a list of registrations.
Of course, if you want to skip some of these steps, you can always consider shopping for a Certified By Volvo Pre-Owned Car.
What's a Certified By Volvo Pre-Owned Car? 
If you want to shop for new-quality Volvo vehicles from recent model years, then browsing a Certified by Volvo Pre-Owned Car is a great way to save money. This designation is selectively awarded to certain used Volvos from recent years that meet strict criteria. In addition, each one is required to pass a rigorous inspection before it can be listed. Cars are also only eligible if they have a complete ownership timeline, meaning drivers shouldn't expect any insurance surprises.
Simply put, if you want to shop for a pre-owned car, ask about the Certified by Volvo Pre-Owned inventory when you visit the dealership. 
Shop Pre-Owned Volvos at Keystone Volvo in Doylestown, PA 
There's a reason why Keystone Volvo Cars of Doylestown is the best pre-owned Volvo dealership for Doylestown, Warminster, Lansdale, AND New Hope! We understand that every driver is unique, and that's why we work with every customer to find the pre-owned car that's best for them! Our friendly Volvo financing office offers flexible options on all sorts of amazing cars! Visit us today-your next dream car is a lot closer than you might think!
---
Interior Perfection: The 2021 Volvo XC40 
Although it might not hang out in painting galleries, the 2022 Volvo XC40 is a piece of art. This vehicle is the latest iteration in Volvo's masterclass SUV lineup, and it's hard not to appreciate the ways in which it absolutely transforms the driving experience. 
Given that the 2022 Volvo XC40's MSRP is JUST $35,195, it represents the perfect point of entry for drivers who feel ready to graduate to luxury SUVs. Don't be fooled by the vehicle's spacious interior either; drivers can look forward to 30MPG thanks to the Volvo XC40!
Of course, these are benefits you can learn by just reading the 2022 Volvo XC40's info sheet. What really sets the XC40 apart from the competition is its world-class interior.
Let's take a look!
New Look. Clean Finish. Same Volvo Sophistication. 
True to its heritage, the XC40 is an absolute titan on the road. Its robust all-wheel-drive system can produce a reliable 248 horsepower while delivering top-line handling. Of course, you wouldn't be able to tell that the XC40 is so fearsome under the hood because its interior has been carefully crafted to muffle road noise and provide a stress-free driving ambiance. 
Did we mention that it has a customizable leather interior?  Because it does.
If you want luxury that can get the job done, it's hard not to appreciate this SUV. 
Don't Forget the Tech
You'll appreciate the XC40's tech before you even open the door. Literally! Volvo's smart key system allows for flexible keyless entry and remote starts. Even better, it allows you to customize which keys are able to start your car, providing peace of mind that it can't be driven without your authorization.
Of course, all of the other tech classics are here: smart system infotainment, integration with Android Auto (and Apple Carplay!), along with a customizable dashboard display! Of particular note is the vehicle's safety system, which includes a sophisticated suite of features like a dynamic back-up camera and real-time parking assistance. 
Seating 
We mentioned earlier the 2022 Volvo XC40 features a made-to-measure leather interior. It's worth appreciating just how much leather that is! This vehicle boasts an absolutely palatial 95 cubic feet of passenger space-which is more than some vans offer. Not bad for a 5-seat vehicle! 
Naturally, all of this sprawling, comfortable space makes it perfect for both families and hobbyists on the go. It doesn't matter whether you're navigating a Little League commute or a winding mountain path, the XC40 is absolutely one of the most comfortable ways to experience the road. Of course, the trunk size isn't anything to scoff at either. 
There are plenty more reasons to love the 2022 Volvo XC40 beyond its luxurious interior! Don't just take our word for it, however! Visit Keystone Volvo in Doylestown today to schedule a test drive! 
Keystone Volvo Doylestown
Keystone Volvo Cars of Doylestown is excited to serve Doylestown, Warminster, Lansdale, New Hope, and all of eastern Pennsylvania with the best selection of new and used Volvos. Come to Keystone Volvo Cars of Doylestown today at 235 S. Main Street, Doylestown, PA 18901, and get ready to drive down US-202, I-476, I-276, Route 611, or I-76 in a luxurious and safe Volvo car, wagon, or SUV. 
---
The 2022 Volvo XC40: Luxury Redefined
Meet the SUV That's Changing the Conversation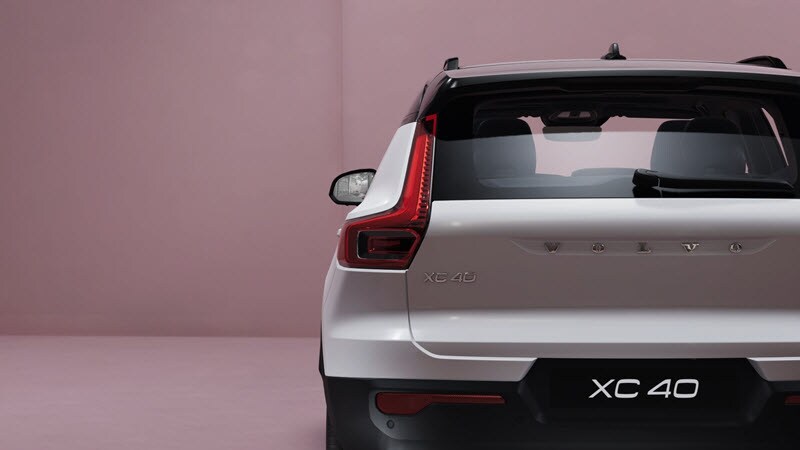 There's a lot to love about Volvo's smallest SUV. Since first driving off the assembly line in 2018, this compact luxury SUV represents an affordable, accessible point of entry into the world of luxury vehicle ownership for drivers of all walks of life. 
A lot goes into earning a luxury designation. As there are no official guidelines for what counts, luxury is one of those "you'll know it when you see it" sorts of things. If you've ever been behind the wheel of a new Volvo XC40, you'll know exactly what we're talking about! 
If you haven't had the privilege yet, or you still need more convincing, let's explore the features that make the XC40 such a universally beloved luxury ride. 
One Word: Space
It's hard to appreciate the difference that having enough space makes in a car until you run out of it. No matter how sophisticated a vehicle's technology is, nobody is going to enjoy a ride that feels like cramming into the middle seat of an airplane's coach section. 
The passenger area of the Volvo XC40's cabin is absolutely spacious. With over 95 cubic feet of passenger volume, a single person effectively has a full sedan interior worth of legroom. On its own, this would already be an incredible amount of space, but this number comes before you factor in all of the cabin's designated storage! 
In fact, the XC40 features a variety of innovative cargo options that are designed to turn every square inch of the car's interior paneling into discreet storage solutions. 
Centralized Infotainment Is a Game-Changer
Until you get behind the wheel of a luxury vehicle like the Volvo XC40, it's difficult to appreciate how much of your attention while driving is eaten up by just hunting down buttons and switches. From endlessly adjusting the Spotify playlist to checking navigation on your phone, it can be hard to appreciate a drive when your attention is so divided. 
The Volvo XC40's intuitive infotainment system centralizes countless different car functions into a single easy-to-use touchscreen. Combined with Android Auto and Apple CarPlay integration, this infotainment console allows a seamless continuity for your digital media throughout the day. Using this system, you'll be able to start a podcast on your phone, continue it in your car, effortlessly switch to navigation, and then resume it when you get home. 
Once You've Experienced Autonomous Driving, You'll Never Want to Go Back
It's amazing how a feature like AI-assisted driving-once considered to be purely in the sci-fi realm of possibility-is now a feature available to Volvo drivers! While Volvo's suite of driver assistance features isn't a complete substitute for attentive driving, they're convenient and luxurious enough to completely change the way you view both commutes and long-distance drives. 
In addition, Volvo's assisted driving comes with a suite of safety upgrades designed to minimize accident risk by providing drivers with an exceptional degree of control and awareness on the road. Chief among these features is an automated emergency braking system that's able to detect pedestrians and animals-even at night time! Drivers can also look forward to a lane-keeping assist feature that provides departure warnings!
While these might be some of the main reasons to love the 2022 Volvo XC40, they're hardly the only ones! Everything we mentioned in the article just covers features that can be found in the cabin. We haven't even started on the sheer muscle that's waiting under the hood! If you want even more reasons why the 2022 Volvo XC40 will transform the way you view driving, visit Keystone Volvo in Doylestown today!
---
Winter Is Coming. Make Sure Your Volvo Is Ready
There are several steps you can take to properly winterize your Volvo.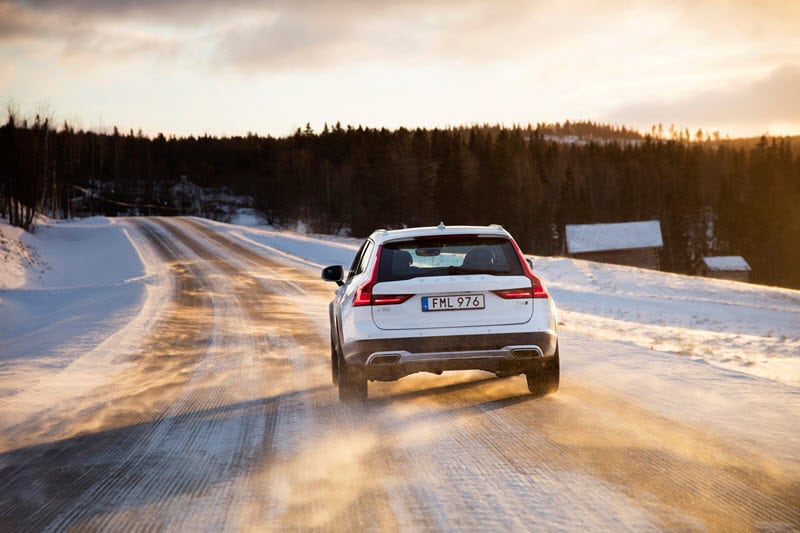 We get it: thinking about winter when there's still a few weeks left of autumn can feel pretty depressing. That said, winter can come pretty quickly in Doylestown, PA, so you'll want to make sure your new Volvo is ready for the snow. Winterizing your vehicle doesn't have to be some grand maintenance overhaul, though. It just means making sure your Volvo's various systems are as prepared as possible for any difficult weather that may come.
Check Your Fluids-ALL of Them!
Your car has more fluid systems than you might think, which is why it's important to check all of them.
First and foremost, check your Volvo's oil, especially if you've driven at least 8,000 miles since your last oil change. Cold weather can cause your vehicle's oil to flow slower, which increases the risk for a breakdown.
Next up, you'll want to check your car's coolant fluid levels. Check to make sure the fluid is between the Fill line and the Add line. While "coolant" might not seem like a priority during winter, this system is responsible for keeping your engine's temperature stable-and heating your cabin!
Finally, you'll want to check your vehicle's windshield wiper fluid. This is a super useful tool to keep rain, snow, and sleet from sticking to your windshield.
You Don't Want to Get Caught in the Snow With a Dead Battery!

Battery failures are responsible for the majority of AAA roadside calls. Car batteries often don't show signs of age until they're on the brink of failure, so be proactive about your battery's health.
Most car batteries will last about three years-so if your battery is older than two years old, you should bring it into your Volvo dealership service center to get tested as soon as possible. Exposure to extreme temperatures, particularly cold weather, can lessen a battery's lifespan.
Don't Forget Your Tires! 
Thankfully, driving in Doylestown, PA, doesn't mean dealing with too many blizzards, but it's still a good idea to make sure your tires are up to the task. Beyond snow, there's plenty of slush, sleet, and ice to contend with during the winter months. 
When you check your Volvo's fluids, you should also take a second to check the wear bar on your tires. This is a small rubber bar that's set in the very back of the tires' grooves in order to measure how worn down the tires are. If the bar is unevenly worn, that could signify issues with your vehicle's alignment as well as tire pressure. Meanwhile, a completely worn-down bar indicates it's time to replace your tires.
By taking a few basic steps to winterize your Volvo, you can save yourself a major headache once the weather gets colder. If you have any questions about the unique needs of your Volvo car-or want to schedule a Volvo winterization service-visit Keystone Volvo in Doylestown today!
---
Is Now the Time to Buy a New Volvo?
Between an Awesome Lineup and Amazing Incentives, There's Never Been a Better Time for a New Volvo.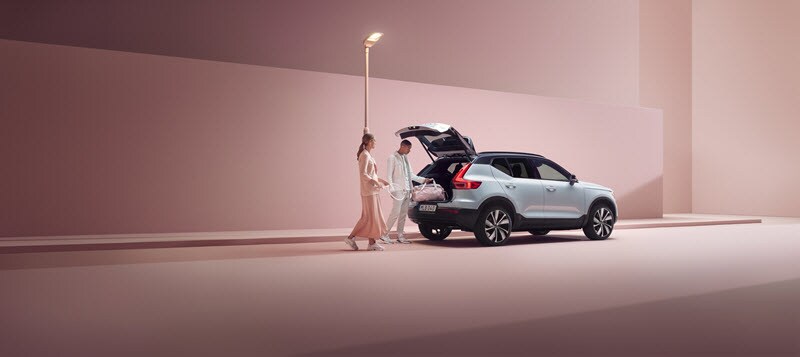 Is now the time to buy a new Volvo? Spoiler alert: yes. 
Whether you're a diehard fanatic or a newcomer to the brand, there's a lot to be excited about in Volvo's 2021 and 2022 lineups. Between a host of cutting-edge features becoming standard across a variety of cars, breakthroughs in electric vehicle engineering, and new ways to get behind the wheel of a new car, you'd be hard-pressed to find a better time to upgrade. 
Let's take a look at some of the many, many reasons why 2021 is such an awesome time to buy a new Volvo car, starting with: 
Going Full Electric Has Never Looked Better
Although there was a lot of consumer enthusiasm for pure-electric cars in the 2010s, drivers were consistent with the options available. While electric cars from brands like Tesla delivered effective electric motors, their expensive price tags and awkward rollout of features turned off many would-be drivers. Likewise, even successful electric vehicles, like Mitsubishi's Outlander PHEV didn't offer full electric motors, and instead assumed that drivers would carefully budget their charges to fit all of their weekly commutes into the vehicle's limited electric range.
Now that Volvo has arrived on the e-mobility scene with cars like the 2022 Volvo C40 and the 2021 Volvo XC40 Recharge, the conversation is changing. These two vehicles represent an affordable, intuitive way to make the switch to electric driving-while getting an amazing vehicle in the process! 
Both cars offer a 200+ mile driving range on a battery that can be charged in under an hour. Of course, this pivot to electric power doesn't mean that Volvo has made any compromises in power or performance. In fact, the XC40 Recharge can easily accelerate from 0 to 60 MPH in just 4.7 seconds. 
You read that correctly. Even a year ago, these kinds of numbers on a luxury SUV would feel like something out of a sci-fi series. Today, they're standard expectations for new Volvo cars. 
Here's What's Now Considered Standard
Speaking of "standard expectations for new Volvo cars," the list of features that are now considered standard across most Volvo trims reads like something you'd send to Santa.
At the front of these upgrades is Volvo's new Connected Safety services, which allow nearby Volvo cars to communicate with each other to warn of hazardous road conditions or obstructions. From surprise snowstorms to vehicles with hazard lights, drivers won't need to worry about being caught off guard by rapidly changing road conditions again! 
Beyond that, every new Volvo car comes standard with blind-spot warnings, rear cross-traffic warning systems, and adaptive headlights that feature automatic high-beam adjustment. As an added bonus, drivers can also look forward to power-folding side mirrors and even standard USB power outlets for every seat! 
Remember: this list doesn't include features that are attached to higher trims. All of these amazing new features are included in your new Volvo at no extra cost! 
Care By Volvo = New Cars at Used Car Prices
If you're looking for additional ways to enjoy Volvo's cutting-edge engineering without having to pay sticker price, then there's never been a better time to take advantage of the Care by Volvo platform. 
Simply put, Care by Volvo offers drivers an affordable way to get behind the wheel of a new Volvo car without having to worry about the hassle of navigating a lease. For a single monthly payment, drivers get the keys to new Volvo models, along with insurance coverage, maintenance coverage, AND a suite of extra protections. 
Best of all, the service offers plenty of flexibility to cancel or adjust after five months, meaning that you're free to upgrade to an even newer Volvo model! The lack of a long-term contract means that drivers of all walks of life can find incredible value in this service. 
Of course, there's another central reason to buy a new Volvo car this year, and that's that new Volvo cars are fantastic! If you want even more reasons to fall in love with this incredible brand, then swing by Keystone Volvo in Doylestown today to schedule a test drive!
---
What Are the Most Family-Friendly Volvo Cars?
Shopping for a New Volvo Car? Here Are the Ones That Are Best for Your Whole Family!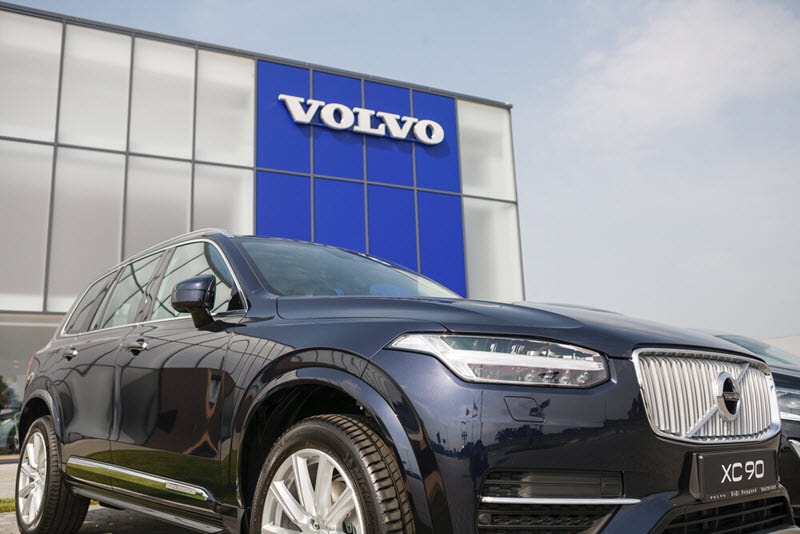 Not all cars are created equal. If you've ever tried to transport science fair projects or little league players in the back of a cramped sedan, you'll know that there's a big difference between a regular car and a family-friendly one. Having the right mix of space, infotainment, and features goes a long way towards keeping your family driving stress-free. 
Thankfully, Volvo has plenty of amazing options for family cars! Whether you're a first-time parent or an expert little league wrangler, here are our top picks:
The 2021 Volvo XC60 
At the top of our list is a new Volvo car that expertly combines luxury with sustainability. The 2021 Volvo XC60 is an especially awesome vehicle for the parents of teenage drivers, as it's both easy to use and features PHEV (plug-in hybrid electric vehicle) options. 
Plug-in hybrid cars are especially popular for the parents of teenage drivers because of how easily the vehicle's charge can cover weekend, afterschool, or practice driving. The vehicle's fast charge means that you won't have to fret about paying for gas, and your teenager won't have to navigate any accident-prone gas stations as a result! 
In addition, the 2021 Volvo XC60 comes with a suite of sophisticated safety features that includes adaptive braking, lane-keeping assist, and collision avoidance systems. This means that parents can hand off the keys knowing that their teenagers are protected by some of the most advanced safety engineering available. 
As an added bonus, Volvo cars hold their value for a long time-and the XC60 is no exception! This means that parents can eventually retire their new 2021 XC60 by sending it off with the kids to college, knowing that this vehicle will continue to be safe, intuitive, and comfortable well into their teenager's adult life.
The 2021 Volvo XC40
While the XC40 doesn't quite have the same body size as the small and mid-size SUVs on this list, it's an intuitive, luxury vehicle that's excellent for new families. 
This new Volvo car is designed to emphasize driver comfort and accessibility-two bonuses that can make a huge difference when you're navigating the new stresses of parenthood. Across this vehicle's feature list are countless small tweaks that have been made to maximize the quality of life for everyone in the car, drivers, and passengers alike. 
One of the first things that drivers will notice is the XC40's plush chairs that are designed to accommodate relaxing postures while also offering plenty of legroom and headroom! The driver's terminal is also optimized to streamline interactions while minimizing disruptions, something that's especially important if you've got a baby in the backseat! 
In addition, drivers benefit from adaptive lighting, hands-free liftgates, and flexible climate-control options. Even if you're running on 3 hours of sleep, it's hard not to appreciate the difference that this luxury makes. 
The 2021 Volvo XC90
Parents Magazine has recognized this midsize SUV as one of the best available Family Cars, and we're not about to disagree! The fact that this vehicle can stand out at the front of their yearly evaluations of more than 50 cars says a lot about how awesome it is for families on the go!
There's a certain intuitive luxury to the 2021 Volvo XC90 that becomes apparent from the moment that you first open its doors. The vehicle's uniquely sleek Scandinavian aesthetics also includes enough space to comfortably seat seven passengers-meaning that everyone can enjoy the space without sacrificing any. 
In addition, the 2021 Volvo XC90 boasts incredible safety ratings. It earned a Top Safety Pick+ designation from the IIHS, along with a 5-Star Safety Rating from the NHTSA. Both of these accolades speak for themselves. 
One of the biggest incentives to a family vehicle is the peace of mind that everyone inside is protected, and that's challenging to put a price on. The 2021 Volvo XC90 boasts this in spades, making it an excellent choice for families of all shapes and sizes. 
If you'd like to learn more about any of these family-friend Volvo cars, then swing by Keystone Volvo in Doylestown today to schedule a test drive!
---
Is Now the Time to Buy a New Volvo?
Short Answer: Yes!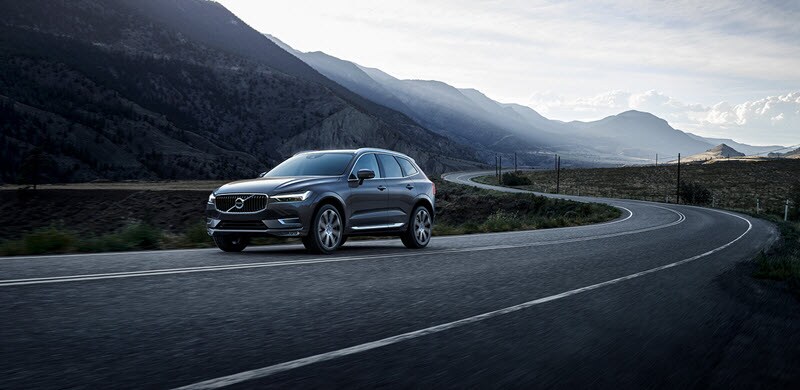 You'd be forgiven for not thinking too much about your car last year. After spending long enough inside, it can be easy to forget just how much having a high-quality car improves your quality of life, both in your day-to-day commutes and your capacity for year-defining adventures! Now that we're well into the summer of 2021, drivers all across America are rediscovering their passion for the open road. 
It shouldn't come as a surprise that Volvo has been getting plenty of attention from drivers. People of all walks of life recognize all of the innovative features in Volvo's 2021 lineup, and cars are accordingly flying off of the lots! 
In the event that you're looking for a sign to pounce on your dream Volvo, let's examine the reasons why this is a great time to buy a new Volvo car!
There Are Great Incentives to Take Advantage Of--Make Sure to Ask About Them
You can trust your summer to Volvo-and the rest of the year too! 2021 is an amazing year for getting awesome new cars at competitive prices, both when you're buying and leasing. Interest rates are incredibly competitive right now, and there are plenty of lease deals available on Volvos if you're not ready to commit to your forever car just yet. 
Make sure to ask your dealership about any incentive programs that are actively running. Volvo promotions can generate some pretty amazing savings from unexpected places, so it never hurts to keep an eye out for opportunities to save money when you shop for your next dream car! Remember that your dealership's goal is to get you behind the wheel of the Volvo that's best for you, so they'll work with you to identify any incentives that you're eligible for, which can include awesome financing options! 
E-Mobility Is Better Than Ever (With Extra Incentives)
Volvo's push towards e-mobility offers drivers an excellent opportunity to take control of their carbon footprint and enjoy some awesome driving while they do so! Models like the new 2021 Volvo XC40 Recharge are an excellent entry point into the world of electric cars, allowing drivers to experience all of the benefits of e-mobility without having to give up on luxury.
In fact, all new electric Volvo cars feature driving ranges north of 200 miles per charge! In addition to never having to visit a gas station again, buying a new Volvo car means barely having to worry about fuel. Period. 
Depending on where you live, purchasing a new electric Volvo car can come with some serious tax incentives as well. You may qualify for a federal tax credit of up to $7,500 when you purchase one, and that's before you factor in the state, local, and dealership incentives as well! 
The 2021 Volvo Lineup Has a LOT of Features for Affordable Prices

To put it simply, the 2021 Volvo lineup is AWESOME! From its signature trio of premium SUV crossovers (XC40, XC60, and XC90) to its wide inventory of station wagons and sedans, there's plenty to love about new Volvo models. These last two years have been exciting frontiers for e-mobility, but Volvo's innovations hardly end there. Drivers also benefit from a host of upgraded safety features, better gas ratios, and cutting-edge infotainment. 
With all of the awesome features that come standard in Volvo cars, you'd expect to find some steep price tags attached. However, purchasing a new Volvo is often more affordable than the competition, even before you apply the awesome incentives we mentioned earlier! When you consider that other brands-especially in the SUV and crossover worlds-will lock their trademark features behind higher trim levels, buying a standard Volvo means that you're already getting plenty of amazing features for an awesome price. 
Volvos Are Great Adventuring Buddies
Let's be honest with ourselves; after everything that happened last year, we all deserve to let loose with a little adventure. That's one area that completely sets Volvo apart from its competition-the fact that new Volvo cars are excellent adventuring companions regardless of where you're going. 
It doesn't matter if you're planning a weekend staycation to unwind or a cross-country road trip to finally work on that novel. If you're going to hit the road, then you deserve to do so with the most reliable luxury available. Volvo's elegant Scandinavian aesthetics translate to comfy seating, practical use of space, and plenty of room for passengers to stretch out. If there's better transportation for rediscovering the world outside, then it certainly doesn't travel on four wheels. 
If you'd like even more reasons to be excited about buying a new Volvo car, then visit Keystone Automotive in Doylestown today! 

There's a reason Keystone Volvo Cars of Doylestown is the go-to affordable Volvo dealership for the Doylestown, Warminster, Lansdale, and New Hope areas. Boasting the best selection of new and used Volvos, we have something for everyone! With premium new Volvo cars and competitive financing, we've got both the inventory and the know-how to make sure you leave in your dream car.
---
The 2022 Volvo XC60 Is Redefining What It Means To Be a Luxury SUV
Safety, Space, and Style - This Volvo Compact SUV Has It All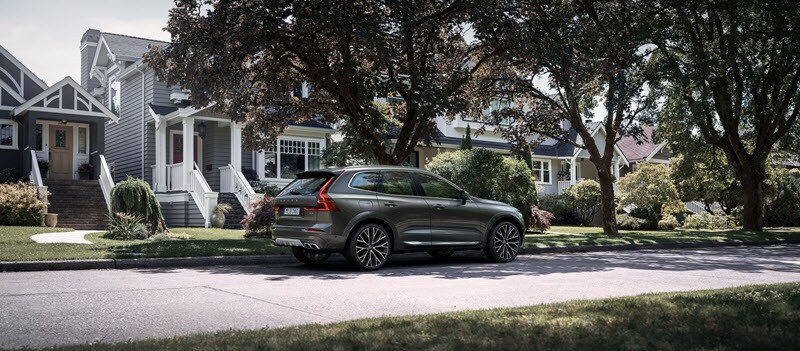 There's an old saying: "You can't improve upon perfection." As it turns out, nobody's told that to Volvo, as the 2022 Volvo XC60 is a compact luxury car that completely rethinks the SUV format, delivering a car that manages to be both upscale AND affordable.
This new Volvo car offers a blend of trademark Volvo innovation with all of the space, safety, and swagger that drivers expect from a luxury SUV. Whether you're looking for a reliable commuter car to navigate Doylestown traffic or want to road-trip like a rockstar, the XC60 is the SUV to beat. Let's take a look at the three areas where it matters most to understand why this car is the perfect ride for SUV enthusiasts and newcomers alike. 
Driver Experience
The XC60 offers several powertrain options that are all coupled with an advanced, eight-speed automatic transmission. Drivers can choose between a T5, T6, and T7 option, each of which offers AT LEAST 29 MPG. These options translate to a driving experience that's just as stylish as it is smooth and responsive.  
Whether you're looking for a reliable commuter car or a high-altitude adventuring buddy, it's hard not to appreciate the sense of control and agency that comes from sitting in the 2021Volvo XC60's driver seat. If you're looking to save money on fuel without making the switch to an electric or PHEV vehicle, then it's hard to find a vehicle that will offer you better mileage and output than this one. 
Space
Volvo's unique sense of style is on full display in the 2022 XC60's interior. The Swedish automaker has long separated itself from the competition by focusing on tasteful, elegantly presented aesthetics instead of simply loading up interiors with an overstimulating hive of gadgets. 
With over 100 cubic feet of passenger volume and 30 cubic feet of designated cargo volume, sitting in the back seat during long trips no longer feels like a punishment when you're in the XC60. The rear seats can be folded to further increase the storage space, meaning that you'll never have to worry about getting enough U when driving your Volvo SUV.  
Safety
Any write-up of this car's safety features could easily be shortened to the phrase "It's a Volvo". For almost a full century, the Swedish automaker has been pioneering safety features with such a degree of precision and consideration that many have gone on to become industry standards. The Volvo XC60 is no exception, offering drivers a ride that's at the top of its class in safety and reliability. 
Every trim level comes with a full suite of driver assistance features, such as automated braking, lane-departure warnings (that feature a lane-keeping assist option), and adaptive cruise control that incorporates a semi-autonomous driving mode. All of these features translate into an easy five-star safety rating from the NHTSA and a Top Safety Pick award from the IIHS. 
If you'd like to get behind the wheel of a new Volvo XC60 yourself, then come visit Keystone Volvo in Doylestown today!

There's a reason Keystone Volvo Cars of Doylestown is the go-to affordable Volvo dealership for the Doylestown, Warminster, Lansdale, and New Hope areas. Boasting the best selection of new and used Volvos, we have something for everyone! With affordable Volvo cars and competitive financing, we've got both the inventory and the know-how to make sure you leave in your dream car!
---
When Is It Time to Replace My Volvo Timing Belt?
All good things do come to an end.
The timing belt plays a major part in the running of your car. It turns the engine's crankshaft and camshaft in at the same time and makes sure each cylinder fires when it's supposed to during the intake and exhaust strokes.
The timing belt in your Volvo is made from high-quality rubber, making it quieter and less expensive than a chain or gear drive, but it will have to be replaced eventually. Here are some signs to look for that may mean it's time for a new one.
Keep an Eye on Your RPM Meter
Whether your timing belt is missing some teeth, or completely broken, it can make your RPM meter act all crazy. You'll know when something's not right.
Listen for a "Ticking Noise" If you hear a ticking coming from the motor, that could be a sign that the timing belt needs to be replaced. It's attached to the crank and cam shafts by a series of pulleys, so that noise could tip you off that something is wrong.
The Engine Won't Turn Over Although there are a couple of different things this could be, if you hear the starter motor fire but no full ignition, it could be a sign your timing belt is ready to go. Because it operates the crank and shaft, if the timing belt is broken, you're not going anywhere.
Look for Oil Near the Engine Oil around the motor could mean that the gasket between the engine block and the cover for the timing belt is worn or cracked. Also, the nuts and bolts holding the cover on can become loose over time.
Exhaust Problems Issues with your timing belt can make the engine work harder than it's supposed to and, perhaps obviously, can be very bad. Because of the extra work, the car will create more exhaust than normal- a sure sign that something is not right.
Unfortunately, the timing belt could go without showing any symptoms. The average timing belt can last anywhere from 60-90,000 miles, so if you're up in that range and haven't had it replaced, it is definitely time to get it checked out. Thankfully, Volvo doesn't just create amazing vehicles, it also maintains a world-class standard of service at its certified dealerships.
Bring your vehicle into Keystone Volvo Doylestown for quick, excellent service and keep your car running its best without any costly surprises. There's a reason why we're the go-to Volvo destination for Warrington, Point Pleasant, Solebury, and New Hope! Come shop Pennsylvania Volvos with our selection of new and pre-owned Volvo cars! Between our competitive Volvo financing offers and special Volvo incentives, your next dream car is waiting for you to come and drive it off the lot!
---
Volvo Announces Plans to Go Leather Free by 2030
Comfort and Style Without Cruelty!

Anyone who's sat in a new Volvo car knows Volvo's cutting edge designs are near synonymous with luxury. For almost a century, the Swedish automaker has been setting trends with its intelligently crafted seats, dashboards, and cabins. Now, Volvo is continuing to make headlines with new commitments they've made to leading innovation in the automotive industry. 
To this end, Volvo recently announced its decision to make all of its cars leather-free by 2030. This decision is one of the many significant changes Volvo will be making over the next decade as part of its ongoing commitments to both drivers on the road and citizens of the world.
Volvo's decision sits at the forefront of a shift in the auto industry centered around creating more sustainable and ethically responsible options for consumers. The concept of a "vegan" car has been circulating in public discussions since 2016, but few automakers have been willing to commit to making a meaningful change in the same way that Volvo has. 
This decision comes with several different benefits. To start with the obvious, drivers can now enjoy Volvo's luxurious interiors completely guilt-free! Even better, these new interiors are designed with Volvo's signature attention to aesthetic detail, offering comfortable seats with sophisticated finishes at different Volvo trim levels. 
Switching away from leather also means each new Volvo car is environmentally conscious. Synthetic seating doesn't place the same strain on vulnerable farmland that comes with industrial cattle grazing. Combined with Volvo's decision to go fully electric by 2030-a commitment deadline that overlaps neatly with their drive towards more sustainable leather-upcoming new Volvo electric models offer drivers a chance to be mindful about their environmental impact AND drive in utter luxury when they do so. 
If you'd like to see Volvo's new seating as it becomes available, then swing by Keystone Volvo in Doylestown today! 
There's a reason Keystone Volvo Cars of Doylestown is the go-to affordable Volvo dealership for the Doylestown, Warminster, Lansdale, and New Hope areas. Boasting the best selection of new and used Volvos, we have something for everyone! With affordable Volvo cars and competitive financing, we've got both the inventory and the know-how to make sure you leave in your dream car! 
---
The Electric Volvo XC40 Recharge Pure Electric Is Here!
Get Yours at Keystone Volvo Cars of Doylestown
The Volvo XC40 Recharge Pure Electric has landed at the Keystone Volvo Cars of Doylestown dealership. Drivers who crave an electric vehicle now have a luxury compact SUV to get them on the road with a decreased carbon footprint. 
Drivers of the Volvo XC40 Recharge Pure Electric can expect a 78 kWh battery pack for a range of over 250 miles, a dual-motor 300 kW powertrain (a 150 kW electric motor on each axle), an 11 kW onboard charger, and 150 kW DC fast-charging capability. For those that care more about power, the Volvo XC40 Recharge Pure Electric can go from 0 to 60 mph in 4.7 seconds with a top speed of 112 mph. The Volvo XC40 Recharge Pure Electric runs simply by selecting a gear - no start button required - and uses only one pedal to accelerate and slow down. 
The XC40 Recharge Pure Electric's interior is the same as that of the internal combustion engine XC40 - sleek and luxurious. As always, passengers can expect plush and comfortable interiors with a variety of innovative safety features and plenty of room to store necessary gear. 
There's far more freedom granted when operating an electric vehicle. Knowing that there is no need to pay for fuel and that you're helping the environment recover from years of air pollution will make any driver feel like they made a wise choice. Start 2021 off right by choosing to do better for the planet. 

Keystone Volvo Cars of Doylestown is proud to supply the Volvo XC40 Recharge Pure Electric. The future of driving is electric and we want any driver who loves both the planet and luxury European vehicles to feel like Keystone Volvo Cars of Doylestown has something for them. Keystone Volvo Cars of Doylestown proudly serves the Doylestown, Horsham, Lansdale, Willow Grove, Norristown, and East Norriton areas with the finest Volvo inventory available.
---
Here's How Volvo Cars Uses a Driving Simulator to Design Safer Cars
Volvo Engineers Use Simulation to Improve Vehicle Performance
Volvo Cars' driving simulator allows automotive engineers to make improvements to existing cars and develop new ones based on how the simulator performs. The simulator boasts a recreation of a test track and roads that allow engineers to test new models on a variety of different surfaces and routes - all without leaving the building. It also allows an engineer to modify suspension, tires, and steering. Even more impressive is the realism offered by the simulator. Road bumps and other terrain surfaces are felt to an accuracy of .2 millimeters. 
The simulator is made of a real Volvo car cabin that has been situated on legs that move in conjunction with the selected road or surface. Much like being in an arcade, the simulator faces a large screen that mimics a road. What sets this simulator apart from an actual arcade setting is the detailed physics involved to allow for intense study of each movement. 
The perks of using this simulator have allowed Volvo to cut down on the time it takes to develop a new car in both design and personnel. Engineers get to work out the kinks of a new vehicle before it hits the assembly line and Volvo personnel get to focus their efforts on one machine as a team effort, rather than as separate entities to eliminate miscommunication. Another benefit of the simulator is that the same results can be replicated over and over for consistent results. 
This intense attention to detail and investment in a hyper-realistic simulator only proves that Volvo is a brand that will never stop learning or innovating. If you're in the market for a new or used Volvo car, crossover, or SUV, then Keystone Volvo of Doylestown has you covered. There's a reason why we're Pennsylvania's best Volvo dealership, servicing the Doylestown, Horsham, Lansdale, Willow Grove, Norristown, and East Norriton areas. Our No Pressure, No Hype motto means that we won't push you into a sale or smooth talk you into adding on to your purchase. We're passionate about Volvos, and we know that after swinging by Keystone Volvo in Doylestown, Pennsylvania, you will be too! 
---
Shop Certified Pre-Owned Volvos in Doylestown
Save Money on Used Volvo Models from 2017-2021!
While the phrase "used car" might conjure up images of a shady used car salesman selling rusted-out clunkers for deceptive prices, Keystone Volvo has chosen to go a completely different direction. Our selection of used and certified pre-owned Volvo cars is so high quality that the only way you'll be able to tell the difference is through the lower price.
Before we list any car for sale on our lot, we first require it to pass a rigorous 172 point inspection to ensure that it meets our standards. This includes checks on all of the vehicle's safety features, mechanical components, and interior components. 
Drivers of a certified pre-owned Volvo can rest assured that their vehicle meets all of the safety standards that are central to the Volvo brand. Volvo engineering possesses some of the best safety functions on the market, and we want to ensure that every driver in a certified pre-owned Volvo can drive off the dealership lot with peace of mind. 
Additionally, we meticulously check all of the engineering components of a used Volvo before we consider listing it for sale, making adjustments and repairs as needed. Volvo cars, crossovers, and SUVs are reliable and retain their value over long periods of time, so we pride ourselves in making sure that every customer can expect that standard for their Volvo.
Shopping our selection of Certified Pre-Owned Volvo models is a great way to drive some of Volvo's latest models without having to pay the cost of a brand-new vehicle. Our certified pre-owned program features cars going back to 2017. That means that you can get 2020 and 2021 models at a significantly reduced price! Whether you're looking for the Volvo XC90 Recharge, Volvo XC60, Volvo XC40, or Volvo V90, you can save serious money by shopping pre-owned. Additionally, all of our Certified Pre-Owned vehicles come with a 5-year Unlimited Mileage Warranty!

If you're in the market for a new or used Volvo car, crossover, or SUV, then Keystone Volvo of Doylestown has you covered. There's a reason why we're Pennsylvania's best Volvo dealership, servicing the Doylestown, Horsham, Lansdale, Willow Grove, Norristown, and East Norriton areas. Our No Pressure, No Hype motto means that we won't badger you into a sale or try and tack a bunch of pointless add-ons onto your purchase. We're passionate about Volvos, and we know that after swinging by Keystone Volvo in Doylestown, Pennsylvania, you will be too!
---
Let's Compare the 2021 Volvo S60 and the Audi A6
These Two Luxury Sedans go Head-to-Head
If you're in the market for an entry-level luxury sedan, then there are a lot of cars on the market to be excited about. We thought it would be worthwhile to look at two of the most popular ones--the 2021 Volvo S60 and the Audi A6--and see how they stack up against each other. 
If you're a driver in Bucks County, Pennsylvania, then you know how important it is to drive a car that you can trust. With that in mind, consider the following vehicle specs, starting with…
Engine
Volvo S60: Supercharged T6 engine with 316-hp. PHEV T8 available, with 400-hp and 494lb-ft of torque. 
vs. 
Audi A6: a 248-hp 2.0-liter four-cylinder comes standard. Optional upgrades to a 335-hp turbocharged 3.0-liter V-6. 
Safety
Volvo S60: Five-star crash-test safety rating from the NHTSA. Top Safety Pick+ from the IIHS. 
vs. 
Audi A6: Five-star crash-test safety rating from the NHTSA. Top Safety Pick+ from the IIHS. 
Interior
Volvo S60: Innovative design around maximizing passenger comfort without impacting cargo space. Volvo's signature Scandinavian style is on full display with jeweled switchgear and incredibly comfortable seats. Specially designed cubbies and door pockets are designed to keep storage comfortably removed from riding.
vs. 
Audi A6: Modern interior with soft leather, along with wood and nickel-finished metal trim on the dashboard and doors. Fold-down rear seats for extra trunk capacity.
Driver Functions
Volvo S60: Forward-collision warning with automated emergency braking. Blind-spot monitoring with rear cross-traffic alerts. Lane departure warning with real-time traffic monitoring. 
vs. 
Audi A6: Automated emergency braking. Optional lane-departure warnings with lane-keeping assist. Optional cruise control with adaptive driving modes. 
Starting Price
Volvo S60: $38,745
vs. 
Audi A6: $55,945
If you ask us, it's not hard to see who the winner is! The 2021 Volvo S60 offers Pennsylvania drivers an incredibly comfortable, reliable, and fuel-efficient ride at a fraction of the cost of an Audi A6! 
If you'd like to test drive this amazing vehicle, swing by Keystone Automotive today! Check out our selection of premium new vehicles or certified pre-owned cars! Our Volvos are perfect for Doylestown drivers, one stop and you'll know why. With a "No Hype, No Pressure" policy, we'll make sure that you find the Volvo that's best for both your driving needs and your budget! 
---
Shop New & Used Volvos at Keystone Volvo Cars of Doylestown
Check out Keystone Volvo Cars of Doylestown's Impressive Volvo Inventory
If you're in need of a new or used Volvo car, SUV, or wagon, get to Keystone Volvo Cars of Doylestown and prepare to be amazed by our selection and service. Keystone Volvo Cars of Doylestown has been in business for over 50 years and is 100% family-owned and operated. Keystone Volvo Cars of Doylestown is committed to impeccable customer service and no question or concern is off-limits. Why? Because Keystone Volvo Cars of Doylestown is one of the oldest Volvo dealerships in the United States and we wouldn't be in business if we didn't put our customers first.
Keystone Volvo Cars of Doylestown also has a five-star service and maintenance department to ensure your Volvo car, wagon, or SUV stays on the road. Along with an excellent team of service technicians, we also supply Volvo parts so that you're back on the road in no time. 
If you're in need of vehicle financing, our finance department will work with you to find the payment plan that best suits your budget. Buying a car can be a frustrating process, but we make it easy for you to drive home in a new or used Volvo. 
Keystone Volvo Cars of Doylestown is excited to serve Doylestown, Warminster, Lansdale, New Hope, and tall of eastern Pennsylvania with the best selection of new and used Volvos. Come to Keystone Volvo Cars of Doylestown today at 235 S. Main Street, Doylestown, PA 18901, and get ready to drive down US-202, I-476, I-276, Route 611, or I-76 in a luxurious and safe Volvo car, wagon, or SUV.